The Competition from PP Arnold has finished! Who have won the Amazing Prize?
The Question was: 
What year PP Arnold visited Australia for the first time? * 
A - 2018 
B - 2008 
C - 2002
The correct answer is C - 2002
It was the tricky questions, because her First Solo Tour to Australia was in 2018. However in her Biography and in Australian Solo Tour Promo you can read about her previously touring in Australia as featured vocalist in Roger Waters band in 2002 and 2008. 
The winner was chosen by random selection from 50 participants who answered the question correctly!
The lucky winner is: Glenn Balchin. Congratulation!!!
Here is the video of the Random Selection
More about the Prize 
It consists of 3 amazing parts: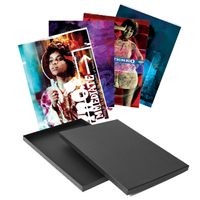 Limited Edition Signed Set of 4 Folio Skellett Art Prints  
Set of 4 High quality 280gsm A4 ready to frame print. Numbered Limited edition from a print run of only 25 Worldwide. Signed By: PP Arnold and Artist Paul Skellett Certificate of Authenticity.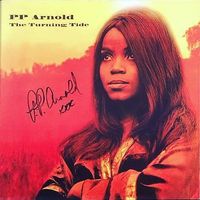 Signed album The Turning Tide - 2017: Vinyl or CD  
The Turning Tide is an album of unreleased recordings from the late '60s and early '70s. It was meant to be PP Arnold third album.  
Signed by PP Arnold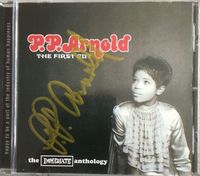 Signed album The First Cut (The Immediate Anthology) - 2001: CD  
The First Lady of Immediate is immortalised on this collection of 28 songs containing all her recordings for the record label from 1966 to 1968.
Personally signed by PP.