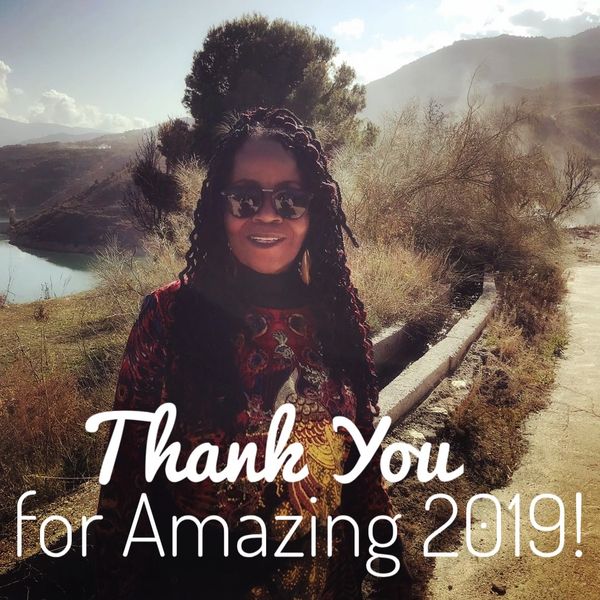 ????? ??? ????!!!
2019 was an amazing year! The new album "New Adventures" and the UK tour had a great success and I felt a lot of love from my audience! ❤️ 
???? promises to be exciting too: my Book, the Documentary and more Concerts, Festivals and Gigs to come!??❤️
????? ??? to All The Press, Media, BBC Radio 6, Radio 2 and all the Regional Coverage. Big Thanks to all the Fans for your constant support and enthusiasm. Thank you to my Amazing team Gaby Green @ Greengab, Amanda Beele, Luke Gray and all @All About Promotion, To my amazing Solicitor, Simon Long who has guided and supported me every inch of the way through my long journey to my New Adventures. To Steve Cradock for believing in me and for creating and Producing such an amazing body of work. To Sally Cradock for all the hard work that she put in helping us to make something great out of very little budget and support system. To Max Vaccaro, Isabelle Albrecht, Nina Koehler and all @earMusic, John Waller, Henry Semmence and all @Absolute Label Services, who believed in the music and like Simon Long have gone above and beyond to help make this project work. To Paul Weller and Charles Reece for their contributions in providing the facilities to mix and create the final product. To all the contributions of all the amazing musicians, who along with Steve Cradock and Paul Weller made this record sound as good as it does, Lynval Golding, Horace Pantor, Tim Smart and Sam Massey, Nickolaj Larson and Pablo Mendelson of The Specials, to the Q Stings and Rogue Orchestra, Tony Coote, Ricci P. Washington, Lorenza Johnson, Andy Flynn, Steve Trigg, Sam Smith, Connie McCall, Keshia Smith, Cass Cradock, Sunny Cradock and the Baby Blue Choir and last but not least the wonderful song contributions of Steve Grizzle, Paul Weller and Kojo Samuel. 

You all have been responsible for the amazing success of my New Adventures and I Thank you all from the bottom of my heart. I Love you all so much!!! You're all Amazing!!! ❤️❤️❤️