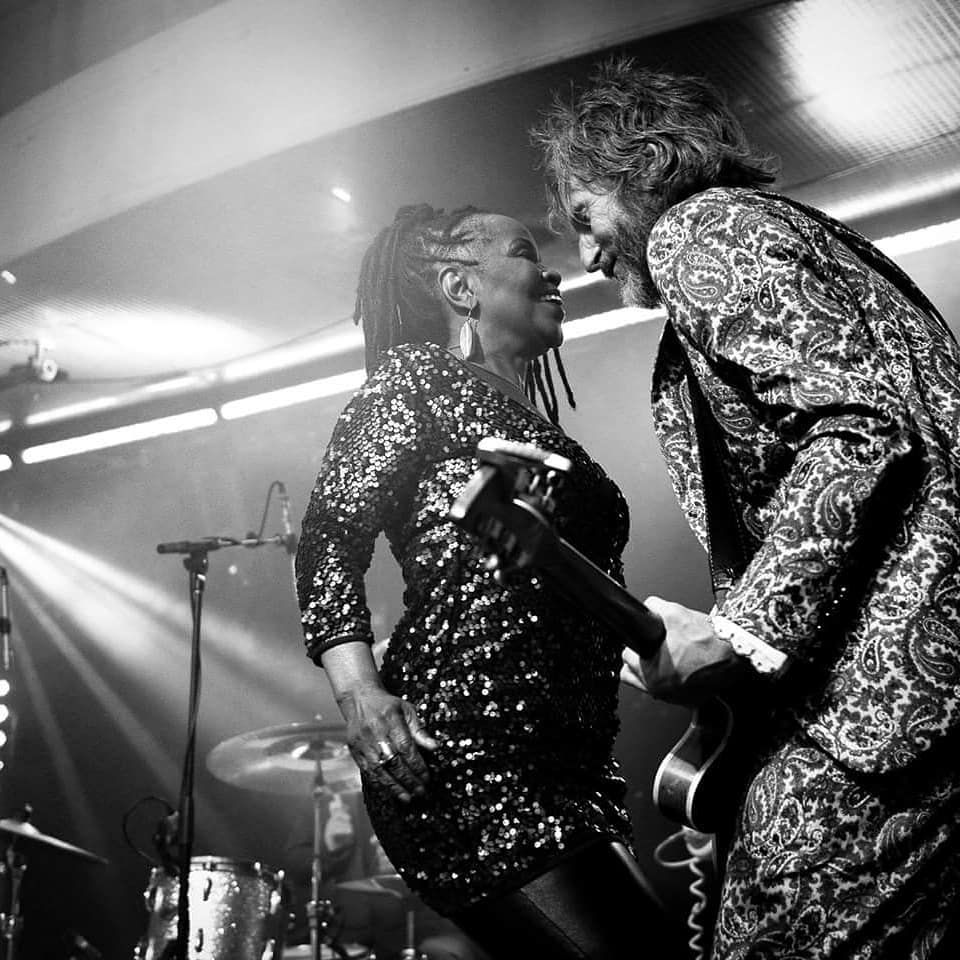 On the photo PP Arnold and Tim Rogers from 'You Am I' May 2018. Photo by Stephen Boxshal. 
PP Arnold returns to Australia for a second tour this year. The Sydney Morning Herald and The Age published this brilliant interview of PP Arnold and her backing band 'You Am I' and James Black.
At 72, Arnold is preparing to tour Australia for the second time this year, following shows in May. Her backing band comprises three-quarters of You Am I, plus RockWiz keyboard guy James Black and the Wolfgram Sisters on backing vocals.
"The kind of tours we're doing, they'd be punishing for a 20-year old. We're talking about small gigs, flying to Auckland on three hours' sleep, 6am flights back to Sydney ... she's walking around on five-inch heels through these shitty backstage areas full of death traps … she just has this incredibly positive attitude about life that I find really inspiring." 
After decades with Mondo Rock, the Black Sorrows, Men At Work and countless other bands, Black says Arnold's pre-show ritual – in which she invokes the help of God – is a first for him. 
"Well, I'm trying to sound great, to keep my instrument together and be strong," Arnold says. "So I always say a prayer and ask God to let his light shine through and all around me and touch the hearts of everybody. I like to share that with the musicians I work with so that we have that spiritual bond together. 
"As a soul singer, my whole aim is to go out there and capture people's hearts. Uplift people. Make them feel good. That's what we do."
Read the full article by Michael Dwyer HERE