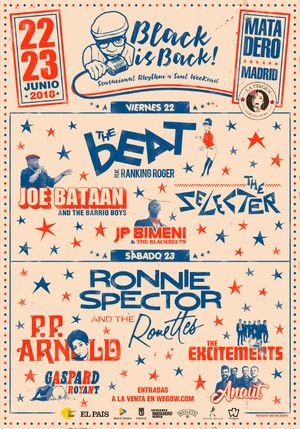 I Am So Happy To Be Performing in Madrid for the first time this Saturday night at the Black Is Back Festival at Plaza Mata Dero with Ronnie Spector and The Rosettes, Anuit and many others. ??????
I will be performing at 23:30 along with Ronnie Spector and the Ronettes on Saturday the the 23rd, which is St. John the Baptist Day "San Juan bonfire night, which is a very Magic night and so it will be.
Here is a video (in Spanish) about the festival and short PP Arnold interview https://pparnoldofficial/videos
Check it out!